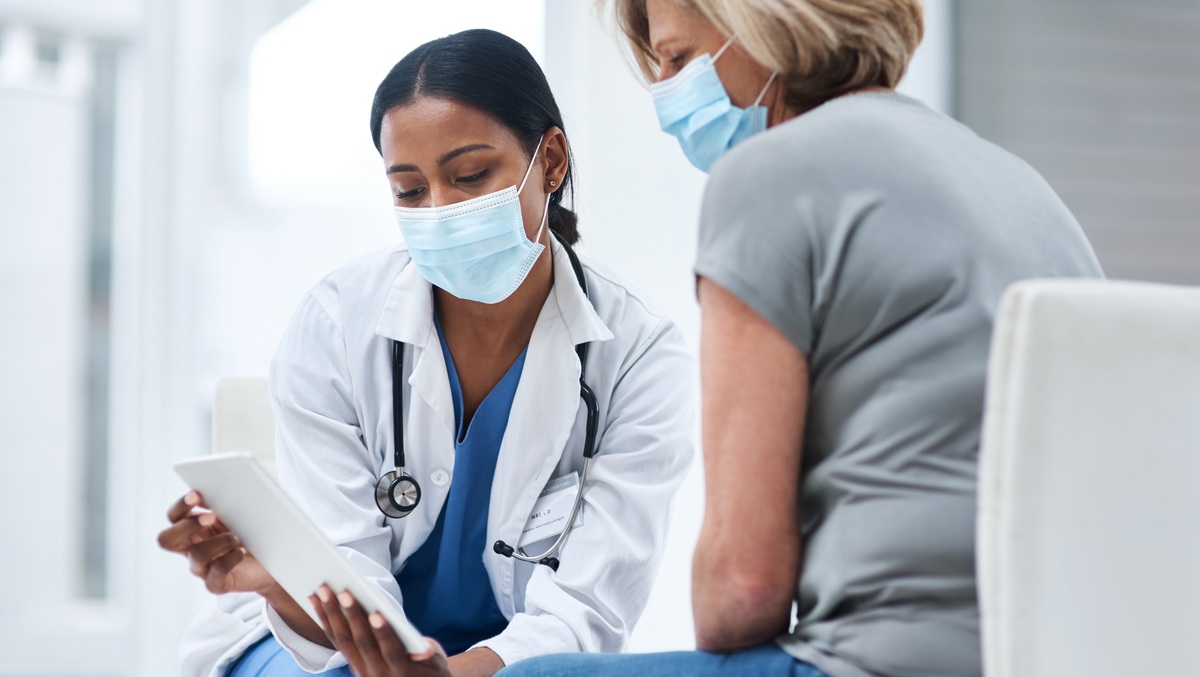 SOTI research explores professionals' thoughts on digitization in healthcare
New global research from SOTI titled, A Critical Investment: Taking the Pulse of Technology in Healthcarerevealed that almost all Australian healthcare providers (96%) that offer frontline services have implemented IoT/telehealth medical device capabilities.
As part of the research, SOTI surveyed 1,300 health IT professionals in the United States, Canada, Mexico, United Kingdom, Germany, Sweden, France and Australia to understand how their organizations have pivoted to provide patient care throughout the pandemic, the role technology has played in delivering positive patient outcomes, and the key barriers that remain.
The report found that increased adoption of new technologies in healthcare is evident among 82% of Australian IT healthcare professionals, indicating that they have significantly increased their annual technology spending since 2020.
Interconnectivity, automation and data management are the top three trends highlighted in the report as integral to successful implementation of medical technologies.
83% of local IT healthcare professionals agreed that patient services benefit from increased interconnectivity, and 82% said the use of artificial intelligence (AI) in patient care enables medical staff to treat more patients. 99% also said they felt digital patient record keeping increased efficiency and made it easier to share data.
"Mobile and IoT devices have helped healthcare organizations rapidly adapt various models of patient care and improve healthcare outcomes during the pandemic. Investments in IoT/telehealth medical device capabilities and technical infrastructure in the healthcare sector are becoming essential to meet the demands of critical care," said SOTI Vice President of Product Strategy Shash Anand.
"While the scale of device implementation across the medical industry is a strong indicator of digital maturity, improved outcomes for remote health monitoring and digital record keeping are ongoing areas of focus. Today, 63% of healthcare providers use portable remote patient monitoring technology, and an additional 62% of clinics providing frontline patient services have 100% record keeping. % digital," he says.
It has also been revealed that IT healthcare professionals are concerned about the security of patient information and data. Since 2020, 44% of Australian healthcare organizations have experienced a data breach from an outside source (such as a DDoS attack), and a further 47% have experienced an employee data breach (whether planned or accidental).
The most common data security issues of concern to professionals are loss of patient information (40%), disclosure of patient information without patient consent (38%), and theft of patient records. patients during a cyberattack or hack (36%).
Additionally, 67% of local IT professionals believed patient data security was more at risk than ever, while 51% agreed that their organization was not spending enough money on patient data security.
SOTI APAC Vice President of Sales Michael Dyson says it's crucial that healthcare providers have access to the right technology to properly meet patient needs and ensure patient privacy and security.
"Healthcare organizations have a duty of care to patients, which extends to protecting their private and sensitive data," he said.
"With data leaks and digital security breaches becoming all too common, healthcare providers must adopt device management solutions that go beyond protecting a server and include all device lines. mobile devices used by healthcare professionals or any medical equipment related to digital applications.
"With the ability to be managed remotely, today's advanced mobile solutions can remotely lock down missing or compromised devices and create user personas with varying levels of security access. This means that the same device can be used by different healthcare professionals on different shifts, giving them access to the specific levels of information they need for their role, without creating unnecessary security risks."
SOTI says a move towards digitization and the elimination of outdated manual and paper-based processes is helping to significantly reduce the burden of administrative tasks that distract from care responsibilities. But problems can arise when technologies are not properly implemented or maintained, and costly downtime can hamper a healthcare worker's ability to provide critical care.
60% of healthcare IT professionals surveyed said their organization experiences downtime with IoT/telehealth medical devices, leading to delays in patient care. Overall, 92% of healthcare IT professionals encountered some kind of issue, with 58% citing systems not integrating effectively and 52% noting frequent technical issues. In Australia, this leads to each healthcare worker losing around 3.6 hours per week on average due to technical or system difficulties.
"The digitalization of healthcare processes and patient care services is accelerating globally in the healthcare industry as it makes life easier for employees while making data more secure and accessible. However, to improve day-to-day level of treatment and avoid delays in patient care due to device downtime, healthcare IT professionals need to ensure they have an advanced diagnostics to provide remote support and performance visibility across devices," Anand concluded.