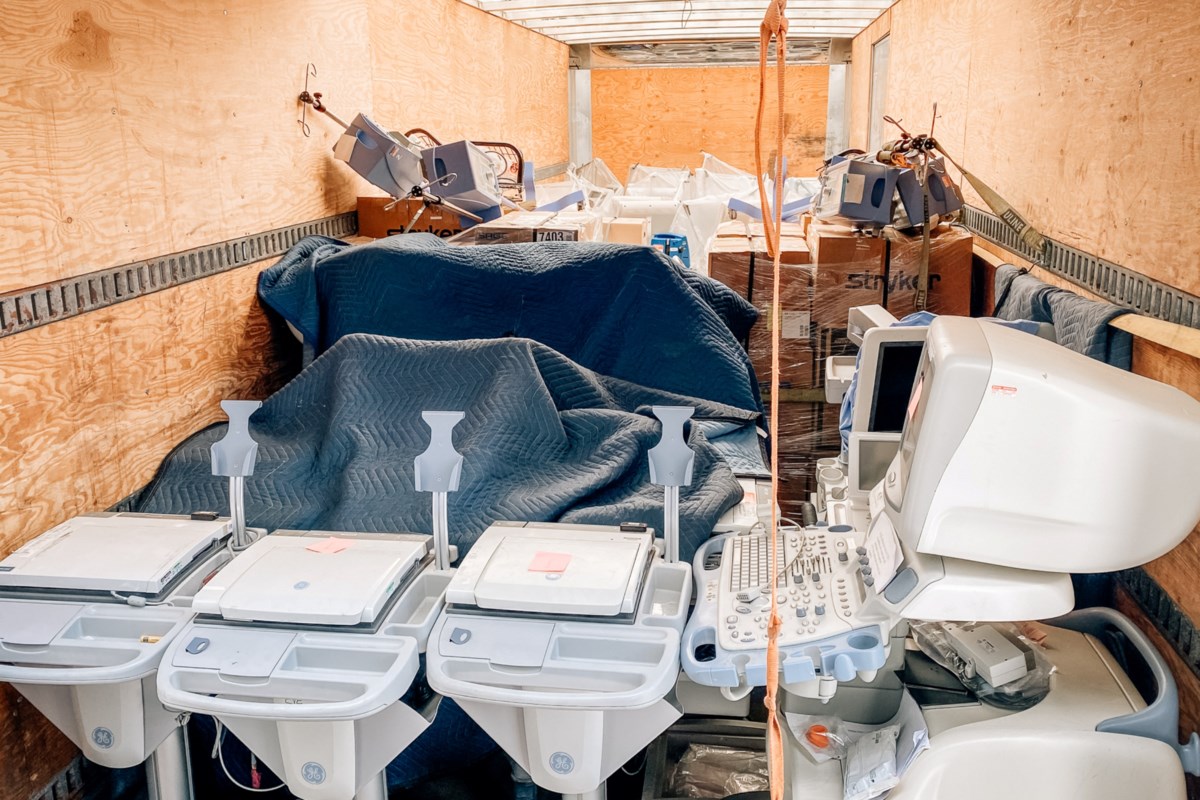 RN helped donate medical supplies from Southlake to Ukraine
Medical equipment no longer used by the hospital is stored in a warehouse in Ottawa before being transported to Ukraine
Through the efforts of a Ukrainian-born registered nurse, Southlake Regional Health Center donated a truckload of medical equipment to distribute to Ukrainian hospitals.
Anastasia Vlassov, who works in the Southlake Coronary Intensive Care Unit, contacted a colleague at an Ottawa hospital who put her in touch with the Canada-Ukraine Foundation who then forwarded the urgently needed supplies.
She knew she had to do something to help and that Ukrainian hospitals needed supplies, Vlasov said in a press release.
"It brings tears to my eyes to be able to help out like this. I'm so, so grateful to Southlake and our staff for coming together to donate this equipment.
Vlassov, originally from Kyiv, working with Southlake's facilities and biomedical engineering teams, gathered ventilators, patient monitors, defibrillators, ultrasound machines and other equipment recently retired from use or replaced by updated technology.
"It made my heart happy to be able to do something like this for the people of Ukraine," said Elizabeth Stairs, senior biomedical technologist at Southlake. "It's something I'm passionate about, so when I heard we were involved in this initiative, I wanted to help. It makes us really happy to be able to donate this equipment that we no longer need and know that it will be used for a good cause that will help save lives.
On May 25, the donations were transported, via the volunteer truck, to a warehouse in Ottawa that temporarily stores medical donations from across Ontario.
"It was amazing to see our teams come together to help organize this donation," said Brent Snoddon, facility operations and biomedical engineering manager. "I'm so proud that we were able to contribute and support Ukraine in this way."