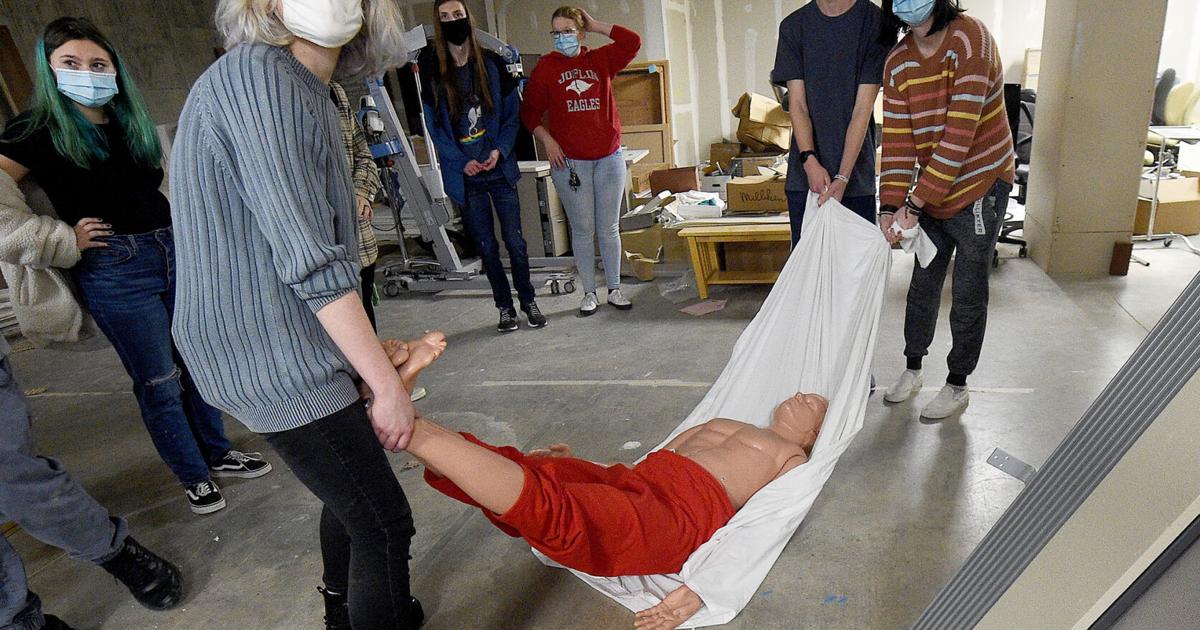 Mercy Donates Equipment Through Rotary International To Rural Areas |
[ad_1]
More than $ 250,000 worth of medical equipment that will ultimately be distributed to rural areas was donated through Mercy Hospital Joplin through the Rotary Club Joplin Daybreak and a Rotary organization called Medical Supplies Network International.
Joplin Daybreak Rotary received donations of medical supplies from Mercy at the Thousand Oaks Building in Joplin on Friday. The network organization is based in Tulsa which gathers equipment and supplies deemed usable in excess of equipment and ships them via large shipping containers to rural areas of the United States and other parts of the world.
"Today's donations, I would estimate well in excess of $ 250,000 in equipment, and that doesn't count what we're setting aside for another donation to be canceled," said Joe Craigmile, director of Mercy Hospital Joplin. of customer services and president of the Joplin Daybreak Club.
Mercy's decision to donate supplies and equipment stems from her desire to help others while making room for updated equipment.
"Mercy Hospital strives to keep the latest equipment for our patients," said Craigmile. "So even though we have equipment that is maybe only two, three or four years old and it's perfectly good, but there's something better there, we're trying to improve. that something and bring it here. "
"Giving is kind of Mercy's mission," Craigmile said. "We want to extend this charity not only within our own hospital, but also outside of it. So if anyone else can benefit from this equipment, we would like to donate it. It is with pleasure that we do so.
The Rotary club was helped by the Joplin High School Rotary organization, whose members helped load supplies on Friday into a large moving truck bound for Tulsa.
"Daybreak Rotary has a high school extension called Interact Club, which is just a smaller version of the same thing," said Alex Cawood, Joplin High School Rotary Club advisor. "Something that usually happens during the school year, they get on a bus and go to Tulsa, but this year wasn't something we were entirely sure of. So when that opportunity presented itself, we wanted to be here.
Rotary organizations came together in Thousand Oaks because Mercy used storage space in the building.
"It was a clinical space for us that we used after the 2011 tornado," said Michael Herr, vice president of operations at Mercy. "We rented this space because we had to leave our main building. We've done a lot of things with this space, but due to the new hospital being built and our space requirements, we don't need it anymore. So there is a lot of equipment here that is end of life for us from a service point of view, so we can donate that.
Mercy and Joplin Daybreak Rotary believe this event has been mutually beneficial as it has enabled the Rotary Club to assist MSNI in its efforts to provide useful equipment to distressed areas while creating an opportunity for Mercy to help other communities. in one way or another.
"We look forward to the opportunity to donate to any community effort instead of throwing things away," Herr said. "Whenever we can serve in any way or donate, we are always looking to donate to outside charities. "
[ad_2]