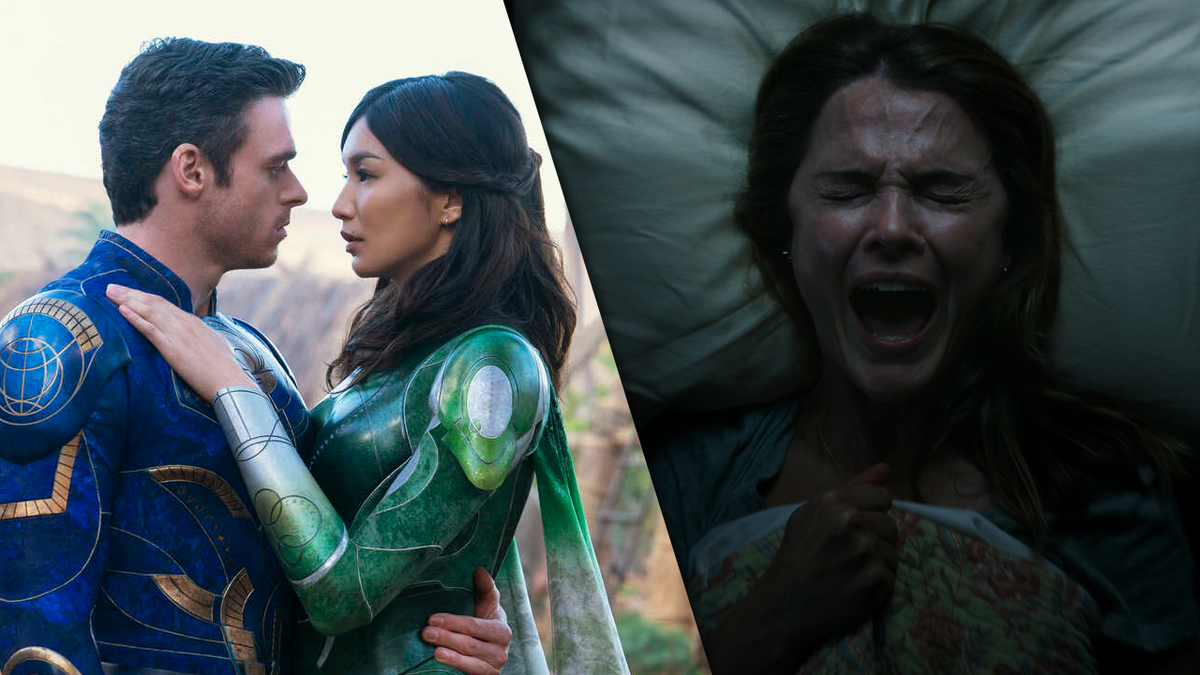 Marvel's "Eternals" review and director Scott Cooper talk about "Antlers"
[ad_1]
Director Scott Cooper joins the series to discuss his first horror film, Drink, with Keri Russell and Jesse Plemons. We go into the conception of his creature and collaborate with a master like Guillermo del Toro, his storytelling approach, filming with digital cameras for the first time and more.
by marvel Eternals is finally hitting theaters this weekend. Stay on the show to hear our spoiler-free review of the film, as well as a spoiler-filled section on the film's broader implications for the MCU as a whole.
Podcast timestamp (approximately only)
00:03:14 – Weekly survey
00:07:48 – Interview with Scott Cooper
00:28:26 – Morbius Trailer
00:40:00 – The more they fall Review
00:45:51 – Bullfinch Review
00:55:29 – Red Notice Review
00:59:16 – Spencer Review
01:06:45 – Marvel's Eternals Spoiler-free review
01:21:03 – Eternals Spoilers
01:31:29 – Our favorite Idris Elba movies
01:37:32 – End
Want more ReelBlend?
Subscribe to our premium subscription, which includes one additional episode per week, a bi-weekly Sean newsletter, and ad-free episodes. Also consider subscribing to ReelBlend on YouTube for full episodes of the show as a video. Finally we have all kinds of fun merchandise for dedicated Blenders to display their fandom with pride.
[ad_2]