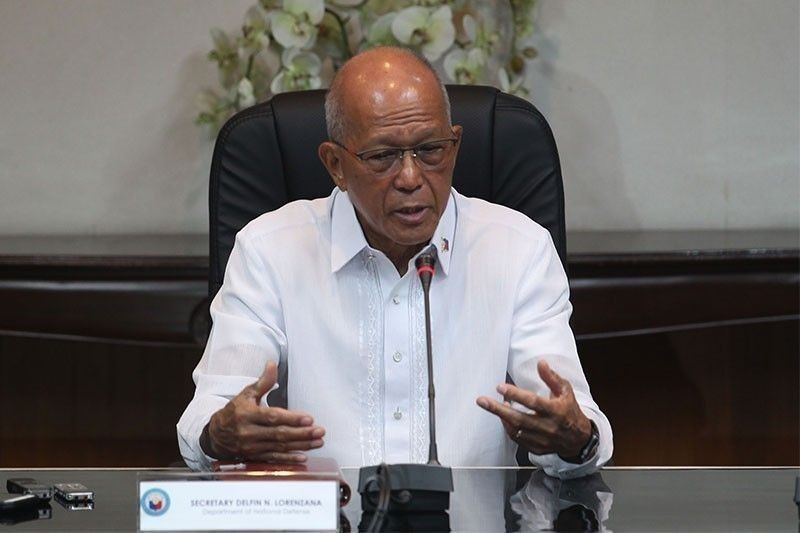 Australia donates medical supplies to AFP
September 30, 2021 | 00h00
MANILA, Philippines – The Australian government has donated approximately 57 million pesos of medical equipment, supplies and personal protective equipment (PPE) to the Armed Forces of the Philippines.
Defense Secretary Delfin Lorenzana received the donations at a ceremony on Tuesday at Pier 15 in the South Port of Manila.
AFP chief Lt. Gen. Jose Faustino Jr. and Colonel Edgar Cardinoza, commander of the Army Health Services Command, joined him on the rotation.
Lorenzana expressed the gratitude and appreciation of the Department of National Defense (DND) to the country's longtime strategic partner during the ceremony.
"The Australian government has expanded the coverage of its defense cooperation program to include the pandemic needs of Filipino soldiers, a move that sends the message that we are not alone in this fight," he said.
"Certainly, these donations will improve the day-to-day clinical management and the quality of care and services that AFP's medical branch is supposed to provide," added Lorenzana.
"The revenue from Australian Government donations is a clear testament to the collaborative partnership that our respective nations and military forces continue to nurture and maintain, as we aspire to work together to promote the well-being of our people and of our country, "said Faustino, for his part, added.
AFP said equipment and supplies will be turned over to the V. Luna Medical Center (VLMC) to support its COVID-19 response, testing efforts and capacity to hospitalize minor to critical patients.
"Throughout this unpredictable COVID-19 pandemic, I am very happy that Australia is able to provide flexible and responsive support to the Philippines. This additional medical and personal protective equipment will be critical to VLMC's COVID-19 testing efforts and treatment of COVID patients, "said Australian Ambassador Steven Robinson.
Items donated included high-flow oxygen machines, stretcher, defibrillator, disinfection kits, automated RNA extraction kit, viral RNA extraction kit, RT-PCR reagents, and a detection kit, face masks, face shields, level 3 and level 4 PPE sets, protective eyes and KN95 masks.
AFP said it was the third tranche of grants from the Australian government under the enhanced defense cooperation program between Australia and the Philippines.